Roll over image to zoom in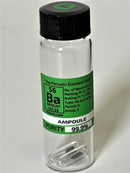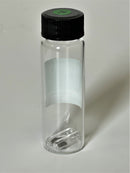 Description
Barium is an Alkaline Earth Metal. It is a reactive metal that forms a black oxide-nitride layer. Here we present 2 x un-oxidized shiny small piece under argon gas in a glass ampoule.
We know some of you like experimenting, so we decided to give you 2 ampoules. ( In case you need to use one, you still have one for display.
The Vials Measure 70mm x 22mm. 
Payment & Security
Your payment information is processed securely. We do not store credit card details nor have access to your credit card information.