Roll over image to zoom in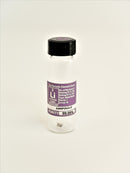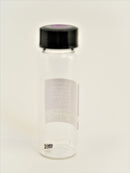 Description
Lithium Metal is the lightest metal of the Alkali Group and the lightest solid of all elements. It is highly reactive and is easily flammable. It will quickly oxidize in air. Here we present a small, clean, crystalline piece under Argon gas in a glass ampoule in a  Tall glass Vial.
Glass Vial 70mm x 22mm
Special Introductory Price
Payment & Security
Your payment information is processed securely. We do not store credit card details nor have access to your credit card information.