Roll over image to zoom in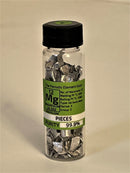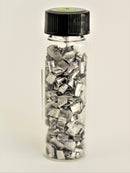 Description
Magnesium is physically similar to the other Alkali earth metals. It is created in large aging stars that explode as supernovas. Magnesium is used in construction, medicine as well as fireworks. It is also essential to most life forms.
Here you will receive a full Glass vial with our new Element Vinyl's
Size of Vial 70mm x 22mm
Payment & Security
Your payment information is processed securely. We do not store credit card details nor have access to your credit card information.