Roll over image to zoom in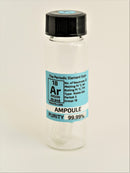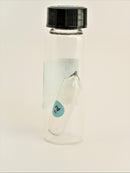 Description
The Periodic Element Guys are proud to present Argon Gas . Superb quality glass ampule filled under Vacuum in Low Pressure, in it's own glass Vial with a color coded label on the Front showing all the essential information of the particular element. 
As Argon gas is the least reactive out of the non-reactive noble metals. It is used to keep other elements unoxidized in glass ampoules or other sealed Vessels. 
Please note the Second Picture shows a High Voltage Tester being placed next to the Ampule.
Payment & Security
Your payment information is processed securely. We do not store credit card details nor have access to your credit card information.